The Top 10 Best Places To Retire in the World ⛱
https://www.youtube.com/embed/N7GJfd4JLvo
Introduction
Congratulations on reaching retirement! Now, the big question is, where should you spend your well-deserved free time? With so many amazing places to visit or live in the world, narrowing down your options can be overwhelming. In this comprehensive guide, we will explore the best places to retire, focusing on quality of life and cost of living, the two key factors highlighted by a Facebook group poll of 5,000 members.
Criteria for a Great Retirement Destination
Before we delve into the top retirement destinations, let's outline the criteria that make a place a great retirement destination:
Cost of Living & Quality of Life: These are the most important factors, as highlighted by the Facebook group poll.
Climate and Safety: A comfortable climate and a sense of safety are crucial for retirees.
Healthcare: Access to good healthcare facilities is vital.
Cultural and Recreational Opportunities: A vibrant cultural scene and recreational activities can enhance your retirement experience.
Affordability: While cost of living is important, it's also necessary to consider your budget and retirement income.
Now, let's explore the best retirement destinations based on these criteria.
1. Bali, Indonesia (Best for Retiring Early and Cheap)
Pros:

Tropical paradise with affordability.
Attracts expats due to its beauty and cost-effectiveness.
Upcoming remote work and digital nomad visas.

Cons:

Far away for North American and European retirees.
Consider current travel restrictions due to the pandemic.
2. Tulum, Mexico (Best Place to Retire Under $1,500/Month)
Pros:

Affordable living in a beautiful setting.
Expats-friendly community.
Access to the Maya Riviera's attractions.

Cons:

Tulum can be more expensive compared to neighboring areas.
Consider alternative towns in the region for even lower costs.
3. Sarasota, Florida (Best US City to Retire To)
Pros:

Beautiful beaches and coastal living.
Flourishing arts and cultural scene.
No state taxes and moderate cost of living.

Cons:

High humidity and hurricane risk.
4. Mesquite, Nevada (Unexpected Gem)
Pros:

Affordable real estate.
Safe and quiet lifestyle.

Cons:

Desert climate may not suit everyone.
Limited cultural attractions.
5. United Arab Emirates (Best Tax-Free Country)
Pros:

Tax-free income.
High-quality living standards.
Modern amenities.

Cons:

Extremely hot climate.
Cultural differences and isolation.
6. Eastern Europe (Best for Living with $1M)
Pros:

Affordable living in countries like Serbia, Albania, and Bulgaria.
Four seasons and diverse landscapes.
Underrated region with excellent quality of life.

Cons:

Language barriers in some areas.
7. Valencia, Spain (Top City for Expats)
Pros:

Low cost of living.
Mild climate year-round.
Vibrant culture and delicious cuisine.

Cons:

Potential language barrier.
Differences in healthcare systems.
8. Taiwan (Top Expat Destination)
Pros:

High quality of life.
Excellent healthcare system.
Safe and welcoming environment.

Cons:

Potential language barrier.
Geographic isolation.
9. Costa Rica (International Living's Choice)
Pros:

Pleasant weather.
Beautiful landscapes and beaches.
Varied outdoor activities.

Cons:

Varies in cost depending on the region.
May not suit those seeking a bustling city life.
10. Your Dream Destination
Ultimately, the best place to retire is where your heart desires. Your retirement destination should align with your preferences, budget, and lifestyle. Do thorough research, consider your priorities, and, most importantly, choose a place where you feel comfortable, at
home
, and truly happy. Remember, retirement is your time to enjoy life to the fullest, so make it count. Share your dream retirement destination in the comments and vote in our retirement poll. Whatever you decide, make it an unforgettable chapter of your life.
Skillshare
– A sponsor of this video, offering a wide range of creative classes. Thank you for joining us on this journey to find the perfect retirement destination.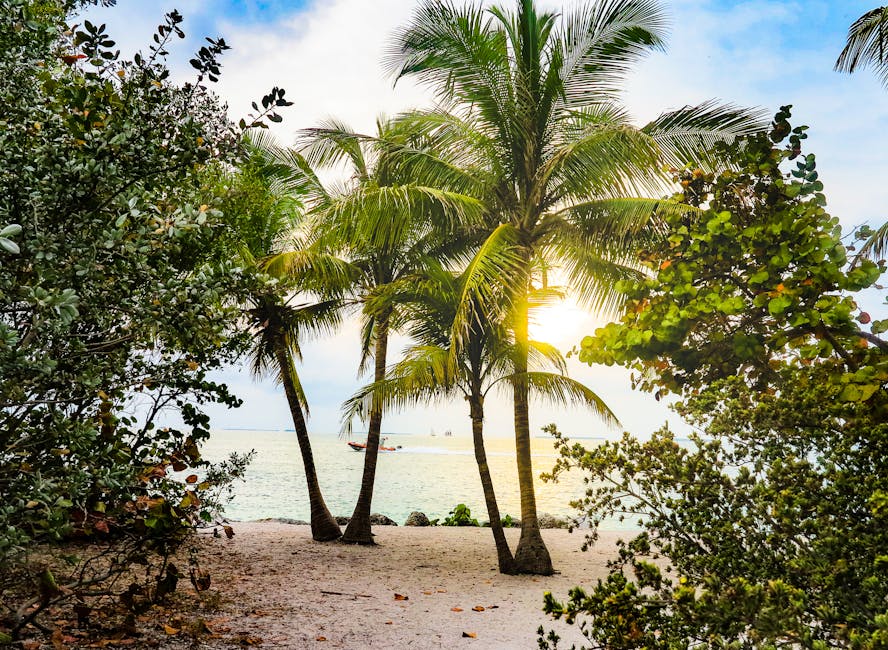 As found on YouTube
Florida Retirement
Posted in Retire Wealthy, Retirement Planning