BEST PLACES to Retire in FLORIDA 2024 | Location, Real Estate, Lifestyle, more!
https://www.youtube.com/embed/O1GWtcMpF1U
Intro/Gameplan
If you're seeking the best places to settle down in Florida, especially in 2024 as you approach your retirement years, you've come to the right place. Welcome back to the Florida Relocation Guide, where we offer insights on relocating and
investing
across the state of Florida. I'm your host, Adam Hancock. If you've been enjoying our videos, please consider subscribing. If you need real estate assistance in any major Florida market, don't hesitate to reach out. Before we dive into our list of top places for retirement in Florida, let me provide some context for our approach. We've structured this video to offer as much value as possible, focusing on a quality of life metric. This metric is derived from my daily work, helping clients from out of state or even abroad with their investments and relocations. My background in economics, coupled with a feedback loop that's continually refined, has allowed me to create a balanced quality of life metric. We consider several factors, including leisure opportunities, such as coastal proximity and outdoor activities like fishing, as well as arts, culture, and dining options. Health and wellness are crucial, with a focus on hospital access for
retirement planning
and proactive wellness options like spas, gyms, and outdoor activities. Social demographics play a role too, considering the age range and lifestyle of the residents in each area. With this methodology in mind, let's explore five excellent retirement options in Florida. Please keep in mind that there are numerous great retirement destinations across the state, and these are just a few of them. Our aim is to provide valuable insights to help you make an informed decision. Let's get started.
Sarasota, Florida: A Quality Retirement Destination
In no particular order, let's dive into what makes Sarasota, Florida, an excellent place to consider for retirement. Sarasota offers a high quality of life for retirees when approached with the right perspective.
Leisure Activities: Beaches Galore
When it comes to leisure, Sarasota, particularly Manatee County, boasts some of the world's most renowned beaches. Siesta Key, Anna Maria Island, and Longboat Key are just a few examples of beautiful coastal destinations. Depending on your preferences, you can find beaches that suit your style, whether it's a laid-back atmosphere, family-friendly spots, or vibrant party scenes. Sarasota's diverse beach options cater to everyone.
Cultural Coast: An Art Lover's Paradise
Sarasota is often referred to as the "Cultural Coast" due to its thriving arts and culture scene. The city is
home
to numerous art galleries, theaters, and shows, all within a relatively small geographic area. If you appreciate art and an upscale ambiance, Sarasota offers a unique blend of cultural experiences.
Retail Therapy: Shopping Extravaganza
Sarasota and Manatee regions offer a diverse shopping experience. From downtown Sarasota, Siesta Key Village, and St. Armands Circle for upscale shopping to the charming, historic Venice Island, there's a shopping destination to suit every taste. You can explore Waterside, Lakewood Ranch, and upcoming upscale areas like the Quay District, providing a wide range of shopping options.
Wellness and Healthcare: A Focus on Well-being
As you enter your retirement years, healthcare becomes a top consideration. Sarasota boasts a robust healthcare system, with Sarasota Memorial Hospital serving as a major medical facility, conveniently located in downtown Sarasota. This healthcare system also owns various private facilities across the city. For specialized care, Tampa General Hospital is approximately 60 miles away, while Lakewood Ranch Medical Center provides state-of-the-art healthcare options in the Venice-Northport area. In terms of proactive wellness, Sarasota offers a multitude of opportunities, including biking along the Legacy Trail, outdoor activities at Oscar Scherer Park in Venice, yoga, cycling, and numerous gyms to keep you active and healthy.
Social Demographics: A Blend of Ages and Lifestyles
Sarasota's social landscape offers a diverse blend of demographics. While the census data indicates an average age of around 56 in Sarasota County and 48 in Manatee County, many residents believe that the actual age is lower due to new construction and population dynamics. Unique communities like Lakewood Ranch, known as the number one multi-generational community in the United States, cater to those seeking a blend of age groups. Additionally, Sarasota attracts independent individuals of various ages, creating a vibrant and diverse social atmosphere. Whether you prefer a slightly older community, a laid-back environment in Venice, or a blend of ages, Sarasota offers a unique social setting for retirees. In summary, Sarasota, Florida, provides a high quality of life for retirees, offering stunning beaches, a rich cultural scene, diverse shopping options, excellent healthcare facilities, and a social landscape that caters to various age groups and lifestyles. This coastal city has much to offer those seeking an enjoyable and fulfilling retirement experience.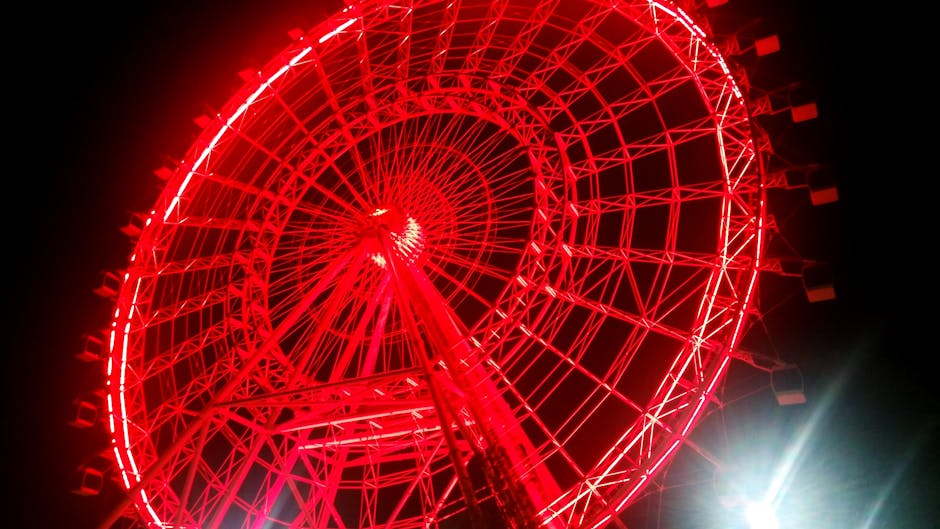 Boca Raton, Florida: A Coastal Paradise for Retirement
Number two on our list takes us to the charming city of Boca Raton, Florida, located on the scenic Atlantic coast. Situated as the southernmost city in Palm Beach County, Boca Raton offers a vibrant and dynamic quality of life, making it an enticing retirement destination.
Leisure Activities: Beaches and Golf
When it comes to leisure, Boca Raton shines with its stunning beaches along the Palm Coast. Stretching approximately 47 miles from Jupiter down to Boca Raton, this coastline boasts about 30 tropical beach parks to suit every mood. Whether you seek serene relaxation or beachfront excitement, there's a beach for you. Golf enthusiasts will find themselves in paradise, as Boca Raton is renowned for its golfing lifestyle. The city alone boasts over 34 golf courses, including both municipal and private options. In the nearby vicinity, you'll discover an additional 66 golf courses, offering a diverse range of experiences for golfers of all levels. Notable public and semi-private courses include Osprey Point, South Winds, and Boca Green.
Shopping and Dining: A Culinary Adventure
Boca Raton is a haven for shopping and dining enthusiasts. The city offers a wide array of restaurants, catering to diverse tastes, from upscale fine dining to casual eateries. The shopping scene is equally impressive, featuring national department stores, trendy boutiques, and specialty shops. Notable destinations include downtown Boca for walkability, the upscale Town Center, and Royal Palm Place, known for its international cuisine, boutiques, and salons.
Cultural Entertainment: Enriching Experiences
Cultural entertainment is an integral part of Boca Raton's lifestyle. Residents frequent venues like the Willow Theater, Slow Burn, WIC, and FAU University Theater, where year-round shows and performances take place. For those seeking laughter, comedy clubs like Boca Black and Sick Puppies provide entertainment. Jazz enthusiasts can enjoy live performances at Jazzes. Fine art enthusiasts will appreciate the numerous museums, including the Boca Raton Museum of Art and Stewart Fine, among others.
Wellness and Recovery: Balancing Well-being
Boca Raton offers a plethora of options for wellness and recovery. You can indulge in open-air massages with ocean views, practice rejuvenating yoga on the beach, or explore various wellness packages and spa offerings along the coast. For the active retiree, opportunities abound, from kayaking and hiking at Gumbo Limbo Nature Park to snorkeling at Red Reef Park. Families can enjoy the Waterpark at Coconut Cove, while biking enthusiasts can explore El Rio. With approximately 53 hospitals in the vicinity, Boca Raton ensures residents have access to top-notch healthcare facilities.
Social Demographics: A Dynamic Community
Surprisingly, Boca Raton's median age is only about 43, according to the last census, making it a relatively youthful community compared to some Gulf Coast counterparts. Approximately 20% of residents are over 65 years of age. While pockets of the city may have a different age distribution, Boca Raton offers a more multi-generational vibe, making it suitable for those seeking a vibrant blend of age groups. It provides a balanced and calmer alternative to the bustling atmosphere of Miami. In summary, Boca Raton, Florida, offers retirees a coastal paradise with its beautiful beaches, extensive golfing options, diverse dining and shopping experiences, cultural enrichment, wellness opportunities, and a dynamic social scene. This Atlantic coast gem provides a well-rounded and fulfilling retirement lifestyle.
Naples, Florida: A Natural Paradise for Retirement
As we continue our exploration of retirement destinations, number three on our list brings us to Naples, Florida, which happens to be the second headquarters location for my group. Naples, with its exceptional quality of life, offers retirees a tranquil and nature-centric environment.
Coastline Paradise: Nature-Centric Beaches
Naples, Florida, boasts a diverse range of beaches along its coastline, catering to various preferences. What sets Naples apart is its emphasis on preserving the natural beauty and wildlife of its beaches. These shores feel protected and less touristy, offering a serene escape. Notable beaches like Naples Pier, Loudermilk, and Clam Pass flank the downtown area, creating a harmonious blend of coastline and urban life. From sugary white sand to pastel shells, Naples has a beach to suit every taste.
Shopping Extravaganza: Paradise Coast
Naples is renowned as a destination for shopping enthusiasts. The region, often referred to as the Paradise Coast, epitomizes the finer things in life. Whether you're exploring eclectic boutiques, upscale outlet-style shops like Waterside Shops, or strolling through walkable districts such as Fifth Avenue and Third Street, you'll find an abundance of clean, welcoming, and exquisite eateries. The culinary scene, with its French-inspired and New Orleans-style influences, is a treat for those seeking a sophisticated lifestyle.
Golf Capital of the World
Naples, Florida, is undeniably one of the world's golfing capitals. With 90 different golf courses, including challenging holes and courses designed by renowned designers, it's a golfer's paradise. The region hosts three professional golf tournaments annually, attracting golf enthusiasts from around the globe. The combination of incredible weather year-round and top-notch golf facilities makes Naples a haven for golfers.
Wellness and Recovery: A Healthy Oasis
Naples has been recognized as one of the happiest and healthiest places in Florida for four consecutive years, according to Gallup. The town's commitment to outdoor recreation, mindful eating, and positive thinking contributes to this sense of well-being. Residents and visitors can engage in a wide range of outdoor workouts and enjoy numerous spa facilities. Health retreats are also readily available for those seeking a holistic approach to wellness. The natural surroundings, including the Everglades and nearby islands, offer opportunities for paddleboarding, kayaking, road biking, and more, ensuring there's something for everyone to stay active and healthy.
Social Demographics: An Upscale and Mature Community
Naples, Florida, presents a unique demographic profile, with an average census age of approximately 66. It's not a working-class town; rather, it leans towards an upscale and mature community. For those looking for a retirement community with residents primarily aged 55 and above, Naples provides a favorable environment with a community where you're more likely to find people of similar age and interests. It's a destination that aligns with a desire for a more mature and upscale social atmosphere. In summary, Naples, Florida, offers retirees a nature-centric paradise with pristine beaches, exceptional shopping, world-class golfing, and a strong focus on wellness and well-being. The community's demographic composition makes it an attractive choice for those seeking a more mature and upscale retirement experience.
Melbourne, Florida: A Gem on the Space Coast
Number four on our list takes us to Melbourne, Florida, a city nestled along the Atlantic coast. Located southeast of Orlando, Melbourne is positioned north of Port St. Lucie and south of Daytona Beach, making it a captivating destination for retirees seeking a unique blend of quality of life and leisure.
Coastal Charms: Beaches and Water Life
While the Space Coast often brings to mind Cocoa Beach, Melbourne, Florida, its southern neighbor, offers its own array of attractions. Melbourne boasts some of Florida's most stunning Atlantic coast beaches. Stretching from Sebastian Inlet to the Patrick Air Force Base, these beaches are divided into multiple charming towns. For those seeking a more tranquil and secluded environment, Coconut Point and Ponce de Leon Landing are excellent options, offering free parking and public restrooms. Consider exploring Sebastian Inlet Park, a picturesque spot for fishing, wading into the inlet, visiting a museum, or even camping, adding variety to your outdoor experiences.
Cultural and Art Scene: A Surprising Depth
Despite its size, Melbourne, Florida, has a deep appreciation for art and history. The Eau Gallie Arts District is a must-visit destination for art enthusiasts, featuring galleries, a museum, and captivating murals. The Historic Rossetter House Museum, constructed in 1908, is a significant piece of Florida's legacy, located close to the Arts District. Downtown historic Melbourne offers a vibrant atmosphere, with shopping, dining, and a delightful waterfront area along the harbor and river.
Wellness and Active Lifestyle
Melbourne provides ample opportunities for maintaining an active and healthy lifestyle. Standup paddleboarding enthusiasts will find the city to be a great hub for their passion. Additionally, Melbourne boasts a thriving yoga scene, with options like beach yoga, garden yoga spots, and yoga meetups at breweries, offering unique ways to connect with the community. Adventure HQ, a local attraction, offers activities such as rock climbing and ninja courses. Nature lovers can explore the pitcher wetlands, with Turkey Creek being a popular choice for its natural beauty and outdoor activities.
Social Demographics: A Youthful Community
Melbourne, Florida, ranks as the 31st largest city in the state, with a median age of approximately 43. This places it in a similar demographic bracket as Boca Raton, maintaining a relatively youthful age profile. Melbourne's vibrant community and diverse population offer a lively atmosphere, making it an attractive destination for retirees looking for an active and socially engaging lifestyle. In conclusion, Melbourne, Florida, offers retirees a unique blend of natural beauty, cultural richness, and an active lifestyle. Its stunning beaches, thriving arts scene, and wellness options make it an appealing choice for those seeking a coastal retirement destination with a youthful and vibrant community.
Lakeland, Florida: A Rural Gem for Retirement
Our fifth and final city on the list of the best places to retire in Florida for 2024 brings us to Lakeland, a somewhat unexpected choice that offers a more rural, laid-back, and affordable retirement option. Lakeland has quietly been undergoing some intriguing developments in recent years, making it an interesting choice for retirees.
Location and Atmosphere
Situated just off Interstate 4, Lakeland is conveniently located approximately 40 minutes east of Tampa and about an hour southwest of Orlando. The city provides a unique blend of historic old Florida charm and modern, youthful accents, offering retirees a tranquil yet vibrant atmosphere.
Quality of Life and Leisure
Lakeland, Florida, caters to a diverse range of interests. Whether you're drawn to Florida's history, architectural beauty, spring training baseball, shopping, or a delightful dining experience, Lakeland has something for everyone. The city is known for its laid-back lifestyle, with places like Hollis Gardens, Lake Parker, Common Grounds, and Circle B offering opportunities to enjoy Florida's sunshine. Spring training baseball enthusiasts will find Lakeland transforming every year when the Detroit Tigers return to town for spring training, creating a spirited atmosphere embraced by the community. For art aficionados, Lakeland's art and culture scene revolves around the works of Frank Lloyd Wright. Florida Southern College, boasting the largest single collection of Frank Lloyd Wright's work, attracts architecture and design enthusiasts. Lakeland is not only a hub for architects but also has a thriving artist community centered around the Polk Museum of Art and the Polk Theater. The city has seen a significant shift in recent years, with more young residents choosing to stay in town for its affordable living, leading to the emergence of startups, trendy restaurants, coffee shops, and a multi-generational atmosphere.
Shopping and Dining
Lakeland offers a historic downtown district filled with boutiques and antique shops that continuously evolve and offer diverse shopping experiences. Dining options are abundant, with a strong emphasis on fresh seafood. Notable dining spots include Harry Seafood and Fish City Grill.
Wellness and Recovery
On the recovery side, Lakeland benefits from its proximity to Tampa and Orlando, ensuring residents have ample healthcare options. Advent Health has a significant presence in the area, with multiple healthcare centers. Tampa General Hospital and Orlando's medical facilities are also easily accessible. When it comes to proactive wellness, Lakeland residents prefer outdoor activities over traditional gyms. The city's natural landscape, with its many lakes and trails, encourages walking, running, and outdoor fitness activities. Residents enjoy getting outside, taking advantage of the rural setting, and basking in the Florida sunshine.
Social Demographics
Lakeland has a median age of approximately 41, making it a more youthful retirement destination. This demographic mix is partially due to the presence of colleges and universities in the area. The community is diverse, with a blend of long-time residents who embody the traditional old Florida lifestyle and a younger generation attracted to the city's evolving, vibrant culture. In conclusion, Lakeland, Florida, offers retirees a unique blend of rural charm, cultural richness, and an affordable lifestyle. With its scenic beauty, thriving arts scene, and growing startup community, it caters to both retirees seeking a laid-back lifestyle and those looking for a more multi-generational atmosphere in their retirement destination.
Conclusion and Helpful Resources
And there you have it, folks! That wraps up this video on the best places to retire in Florida for 2024. We hope you found the information helpful and insightful as you embark on your retirement planning journey. If you enjoyed this video and found it valuable, please consider subscribing to our channel, giving it a thumbs up, and sharing it with others who might benefit from this information. In the description box below, you'll find a treasure trove of helpful resources, including downloadable guides and additional information on retirement options in Florida. Be sure to explore these resources to gain more in-depth knowledge about your potential retirement destinations. If you're particularly interested in condominiums, especially high-end ones, you may want to check out our Florida Condo Guide on our other channel. It provides specialized insights into the condo market in Florida. Once again, we'd like to express our gratitude for joining us on this journey through the smartest way to relocate or invest in the entire state of Florida. We wish you all the best in finding the perfect retirement spot that suits your lifestyle and preferences. Happy retirement planning!
As found on YouTube
Florida Retirement
Posted in Retire Wealthy, Retirement Planning