5 Big lies told in 55 plus communities! You won't believe the biggest one!
https://www.youtube.com/embed/OqqEfXFzC9s
Introduction
Hey, everyone! Welcome back to my channel. You probably already saw the title, so let's dive right into it. 55-plus communities are on the rise all across the country, and I'm here to spill the beans on what you need to know. Not the gossip, mind you! In the past year, the real estate market has been booming, and many folks are contemplating a move, whether it's to sunny South Florida or elsewhere. These 55-plus and active adult communities are sprouting up everywhere, with the U.S. active adult community market projected to grow at a compound annual growth rate of 4.3 percent.
The Rules
So, is a 55-plus community the right fit for you? Let's find out. Searching for a new
home
requires time, energy, and money, not to mention the endless searching and, in this competitive market, the bidding wars. There's a lot to consider, and one of those considerations should be the rules of a 55-plus community. Every Planned Unit Development (PUD) has its own set of rules, and while most of us may not be fans of rules, they are essential, and you'll likely come to appreciate them. Rules serve a purpose, after all.
The Glitzy Websites and Carrots
Now, as you're browsing online, checking out all the fancy websites, everything might seem spectacular. It's a bit like shopping for a new car – everything appears bright and shiny. You can imagine yourself cruising in the car, looking all cool, and you might feel tempted to dash to the dealership and sign on the dotted line. Well, 55-plus communities, especially their websites, have a similar effect. These communities showcase beautiful homes, enticing floor plans, and resort-style pools. They dangle carrots, bells, and whistles to get you excited about living in their community. It's like they're selling you a dream, and many people develop a severe case of FOMO (Fear of Missing Out).
The Truth Behind the Lies
Snap out of it! It's essential to look at the situation without rose-colored glasses. That's where I come in. Let's talk about some of the lies surrounding 55-plus communities and clear up any misconceptions. There are numerous videos online discussing 55-plus communities, but I believe some paint an inaccurate picture.
Lie #1: Bad Investment
First and foremost, the biggest lie is that 55-plus communities are a bad investment. That's simply not true. Anyone telling you that 55-plus communities are a bad investment likely hasn't lived in one or sold one recently. Perhaps 25 years ago, this statement might have had some merit, but things are different today. People are living longer, and they're more active than ever, thanks to modern medicine and readily available health information. With the longer life expectancy, there's no shortage of older individuals, and developers are well aware of this fact. That's why these active adult communities are cropping up everywhere.
Investment in Florida
In Florida, for example, if you list your home in an active adult community, it's likely to sell just as fast and for just as much as any other home in a gated community, if not more. In some cases, even more. These communities are packed with amenities, making them highly appealing. In my area, homeowner's fees in a standard gated community are pretty much the same as those in an active adult community, which offers more. It's not the case everywhere, though, so be sure to do a fair comparison. Don't let anyone tell you that 55-plus communities are a poor investment. The quality of the home, the neighborhood, and the amenities within all contribute to a property's value. As long as people seek safety and an abundant lifestyle, these communities will remain in high demand.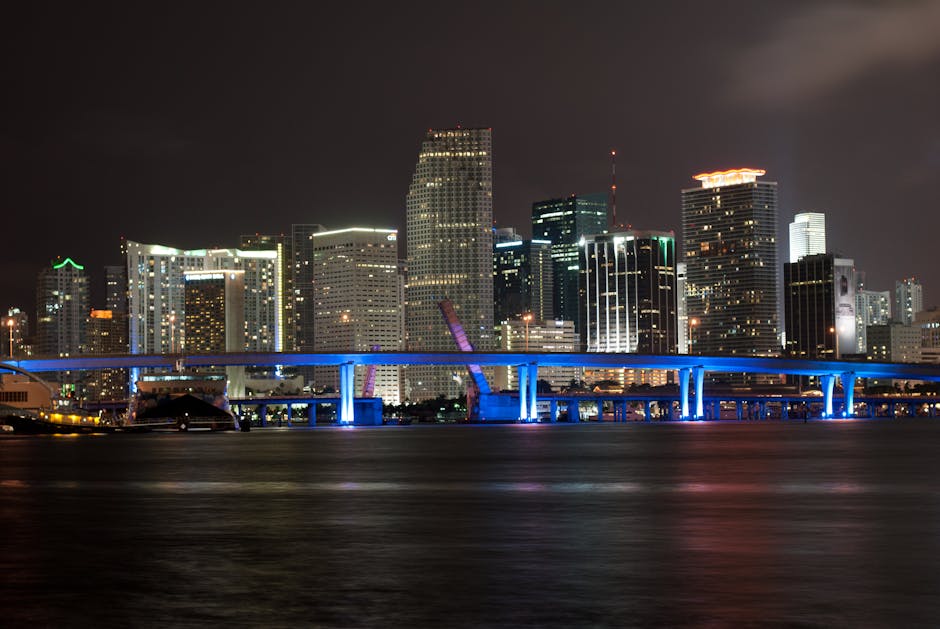 Kids in 55-Plus Communities
Lie number two: Your kids can't use the property. That's another lie. Now, you need to look at the specific community rules. I can't stress that enough; they are all different. But there are plenty of communities that are just fine with your kids using the house, even when you're not there. That's not the case for all communities; once again, read the rules. Some 55-plus communities may require you to be present at least at the house, but not all. If I had to guess, it's probably about a 50-50 split. These communities aren't intended to be purchased and used as vacation rentals. As long as your active adult children act like adults, you should be fine. However, when it comes to kids under 18, that's where things can get tricky. They need to be 18, and you should read the rules to find out if your presence is required. Anybody under 18 needs to be supervised; for instance, your grandkids using the pool need to have an adult with them. Typical language might read something like this: "Persons who are not 18 years of age or older shall not be permitted to use the community property unless supervised by an owner. Bottom line: read the rules."
Renting in 55-Plus Communities
Lie number three: You can't rent the house. Once again, read the rules. Most homeowners' associations in active adult communities will allow you to rent the property with restrictions. You can typically only rent the property to somebody who's 55 or older. Second, you'll need the HOA's approval to lease the property, and there's usually an application for that. While many people may consider renting on platforms like Airbnb, that's usually not allowed. Most of these communities will have a rule specifying a minimum lease time, which could be an annual lease of 12 months, a minimum of 30 days, or, in many cases, a seasonal rental with a minimum of 90 days. So, if this is a seasonal or second home, you can offset your carrying costs by renting the property out. Don't let naysayers discourage you.
Pets in 55-Plus Communities
Lie number four: You can't have a pet. Is that a lie? In most cases, it is. If you are purchasing a single-family home in an active adult community, pretty much all of them allow you to have some type of pet. However, if you're purchasing a condo in a 55-plus community, that's where restrictions come into play, and only about half of them allow pets. Even then, it's usually limited to one pet under a certain weight, like 20 or 25 pounds. Typically, at least half of these condo communities won't allow any pets.
The Biggest Lie of All
Lie number five: You must be 55 to purchase in the community. That's a lie! What?! You don't need to be 55; once again, those pesky rules. Most of them will say that only one person on the deed needs to be 55. In some cases, whoever's living in the property needs to be 55. If your spouse is 55 and the other is not, you're good. Here's something surprising: in some of the newer communities, you don't even have to be 55. Many of the newer communities will just sell to you, and here's why. There is a HUD (Department of Housing and Urban Development) rule that states, in order for a community to be classified as 55-plus, 80% of the residents must be at least 55. The remaining 20% don't have to be. It's a guideline, not a hard rule, so it's up to the community. Older communities, meaning those that have been established for several years, typically won't sell to someone under 55 because they don't want to risk losing their 55-plus status. However, newer communities, eager to sell houses, often sell to people under 55 because they can better control the numbers to meet the HUD guideline. These 55-plus communities aren't as daunting as they may seem. While some people might depict them as havens for "Karens," the reality is that any community with a homeowners' association can have its share of challenging individuals, whether they're in 55-plus communities or not. Age restriction is just one extra rule, and honestly, the rest of the rules are quite similar to any planned unit development (PUD). These communities come with plenty of benefits, and despite the rules, most residents will tell you they enjoy living there. Many of these neighborhoods have recreational centers or clubhouses where you can connect with your peers and engage in various fun activities, from art shows and card games to holiday gatherings and educational classes. And let's not forget about cocktail hour! I hope you found this information helpful. If you're considering a 55-plus community, I have a video on
how to
choose one, which I'll link here. If you have any questions, feel free to ask them in the comments. If you've been shopping for 55-plus communities, how many have you looked at? I'm curious to know how many communities people explore before making a decision. And if you learned something or enjoyed the video, please give it a thumbs up. Consider subscribing if you haven't already; I cover topics like this frequently and would love to have you as part of my YouTube channel. Don't forget to hit the bell icon to get notified when I upload new videos. My name is Lisa Ammons with 772 Living, and I want to thank you for spending a little bit of your day with me. I hope to see you in my next neighborhood video. Be good!
As found on YouTube
Florida Retirement
Posted in Retire Wealthy, Retirement Planning